ZIPPS LIQUORS — SERVING THE TWIN CITIES SINCE 1961.
What started out as a small neighborhood shop has become a true destination for great alcohol service, selection, and expertise. We relish our vintage leanings but have come to embrace a little modernity inside. Our recent remodel has given the store quite a face lift, as well as updating our fixtures to be more environmentally-friendly (even with more cold beer than ever!)
Embracing our roots as a family-business shapes every aspect of the store. We know what it takes to differentiate ourselves from the "big box" store experience. When you set foot in our store, you'll see that craft beer is our credo, but our selection of wine and spirits will also astound. Our prices and vast array of products are tough to beat, but we challenge ourselves every year to do more! Stop in to meet our passionate and personable staff who can help you find just the thing to please your palate.
Meet The Team
REWARDS PROGRAM
If you haven't signed up, we now have a FREE Rewards Program! Earn one point for every $1 spent and when you reach 500 points you will get $10 towards your next purchase. Just tell your cashier you would like to sign up next time you shop!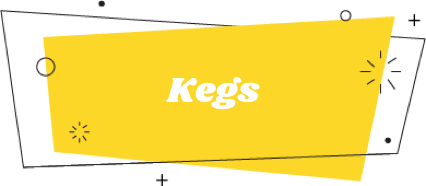 ZIPPS IS THE destination for all your keg needs. MN's largest keg retailer with hundreds of kegs on hand! Tons of options, with a huge local selection!
PROFESSIONAL PALATES From domestic to eccentric, red, white and sparkling, we've got a great selection of delicious wine!
Zipps Liquors' wine department doesn't try to dazzle you with Robert Parker or Wine Spectator scores, expensive wood racking, or with a creaky wood floor. We do try to dazzle you with our depth of selection and our knowledgeable staff (which we only show off if you ask.)
Practically every wine in the store has been tasted by the wine staff and chosen on its own merits specifically for you. We consider it our mission to suggest the best possible bottle of wine given the parameters you suggest, and frankly, we are really quite good at it. We carry 2,000 different wines from all over the planet including a few places you had no idea made pretty awesome wine.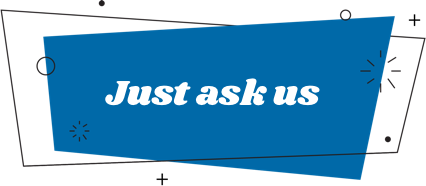 Just ask us. We are a full-service wine shop and look forward to making your next meal, date, or wedding as great as it can be.
Sake
Meads
Organic/Biodynamic/Vegan
Special orders
Mixed & half-case discounts
Personal shopping assistance
Weekly FREE tastings
*Zipp's wine associates believe in exposing people to grapes, regions, and styles that many have never heard of before. This is why we like our jobs and people with open minds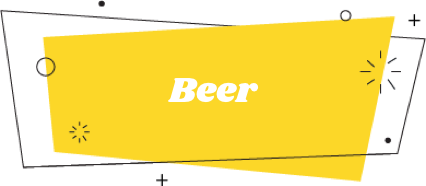 CRAFT BEER HQ: One of the Twin Cities' best craft beer destinations! We've got an immense selection of great craft brews!
We at Zipps have always been quite proud of our beer selection. With over 1500 options to choose from, you are bound to find something up your alley!
We've got the old classic mainstays such as Budweiser, Miller, and Coors, plus we also boast a large selection of local and regional favorites. Zipps strives not only to keep you content and happy, but also to help you explore the ever-expanding and changing world of craft beer. Our selection of organic and gluten-free beer is one of the largest in the Twin Cities area. The well-trained staff at Zipps can match the perfect beer to every situation and palate.
We are sensitive to the plight of the gluten-intolerant. It can get boring with a limited selection, which is why we keep an extensive collection of craft ciders and gluten-free beer on hand. Cider is the new craze, and we couldn't be happier!
Our recent remodel has given us an even more impressive amount of cold craft beer! Stop in to check out our huge bank of coolers and our exciting new bomber cooler! Somebody had to be crazy enough to do it, and we're just that type of nuts!
Whether you're looking for a case of Budweiser for the game or a special bottle of Saison to pair with your meal, Zipps will meet your beer needs!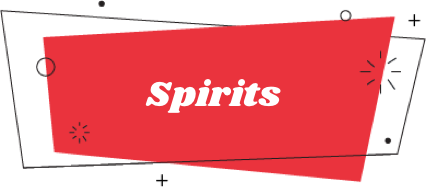 WE MIX WELL! Whether it's new, old or overlooked, we have a well-stocked selection of spirits. Stop in for a distillation of knowledge! Zipps knows that the world of "spirits" can be intimidating. With all the different styles, names and shapes that liquor can come in, it's hard to keep track of them all. But… that's what we're here for! Think of us as your own private guidebook.
We thoroughly enjoy the thriving local distilling scene that is erupting in Minnesota, and stock a TON of great MN-made booze. We've also got that rare bourbon or Scotch you're looking for, as well as that oddball cordial you saw that one time at that cocktail room in NYC. Add to that our unbeatable prices, and we consider ourselves quite the well-rounded spirits store!
We've got the insights and recommendations to save you years of exploration! Whether you're looking for a simple change of pace, or a new personal favorite, Zipp's is your huckleberry.