The Fall Wine Sale goes through Saturday October 13th.
Oberto Dolcetto D'Alba 2015 SALE $17.99/ Reg. $23.99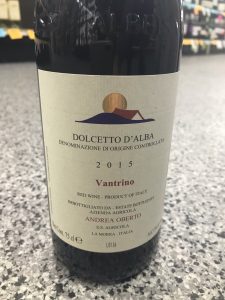 Deep ruby red, almost purple in color , this Dolcetto  is soft with notes of violet and red berries with a finish of minerality and bright acidity. This wine is yummy. Just enough complexity to be interesting but so delicious you won't know where the bottle went!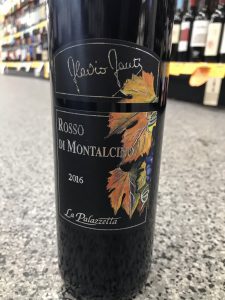 La Plazzetta Rosso di Montalcino SALE $17.99 / Reg. $20.99
This is a baby Brunello at a killer price. This producer makes amazing value wines in the heart of Brunello in Tuscany. This Sangiovese is elegant, very pretty, and perfect for fall.
Viola Barbera D'Alder SALE $16.99/Reg. $24.99
This Barbera Comes from the Alder Ridge Vi
neyard in the Columbia Valley, WA. We tend to shy away from domestic wines made with Italian varietals (Italy tends to do it better) but we've fallen in love with Viola! Tiny production winery that uses all organic Italian grapes from Oregon and Washington. This stainless steel Barbera is perfect for Gamay or Pinot lovers. Lighter bodied with juicy raspberry, blackberry fruit and bright acidity.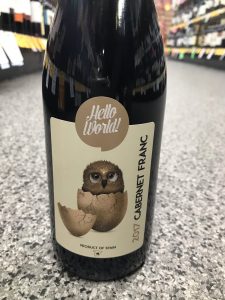 Hello World Cabernet Franc SALE $8.99/Reg. $10.99
How cute is that label? & The wine is good! This little organic Cabernet France comes from Spain of all places. It has cherry fruit, a little herbal quality that is Cab Franc, and a dry finish. This is a perfect everyday wine.
D'Arenberg Hermit Crab SALE $13.99/Reg $16.99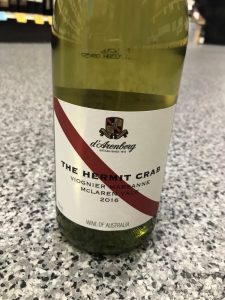 This white from Australia is a blend of Viognier and Marsanne, two bigger white varietals that make a perfect blend for fall drinking. Viognier is round, soft, and perfumed, while marsanne adds some needed acidity and clean, crisp, fruit.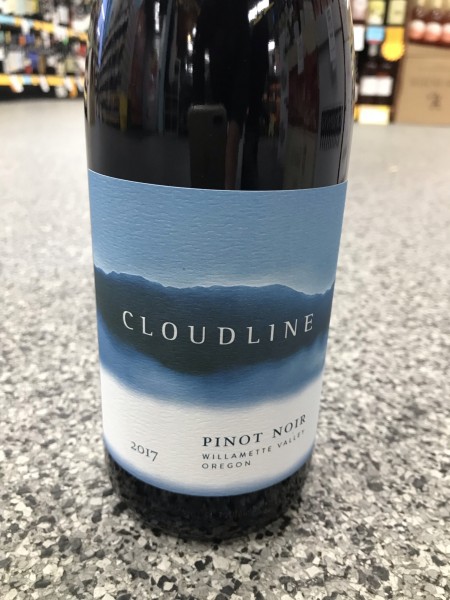 Cloudline Pinot Noir SALE $16.99/Reg $19.99
This Willamette Valley Pinot Noir is the entry level wine made by Veronique Drouhin for one of our favorite Oregon producers, Domaine Drouhin Oregon. This is classic Oregon Pinot is elegant and fruit forward and amazing quality  for the price!
Torre Oria Brut Cava SALE $10.99/Reg $13.99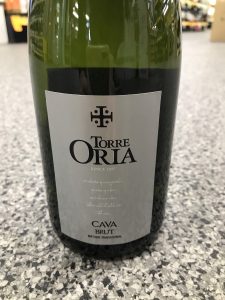 Killer 100% Macabeo for the price. Fruity, flowry, and fairly complex for how cheap it is. Perfect on it's own or to use in cocktails.